OUR VISION
As the Bethel Mennonite Youth Group, we seek to live out God's mission for us by:
Worshiping God through times of study and prayer in times of joy and sorrow.
Nurturing each other through times of sharing and fellowship.
Serving God with our whole lives.
Inviting others into the journey with God and seeking our own calling.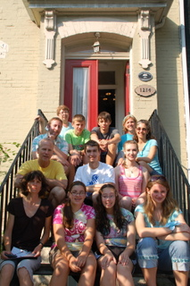 YOUTH ACTIVITIES
Wondering what the youth at Bethel are up to this month?
Check out our Church Calendar.
CHECK THIS OUT!
Youth Resources: